Fix 'file not supported' error in Silhouette
When opening files in Silhouette Studio, it is important to remember that only certain file types can be opened. Craft Bundles provides four main file types in all of our downloads, SVG, DXF, EPS, and a photo file like PNG, JPG, or PDF. The most likely reason for being unable to open a certain file is because you are trying to open an incorrect file type for your software. Remember, SVG files cannot be opened in the free basic edition of Studio, which is why we provide the DXF for basic edition users.
In this example, you can see the Silhouette Studio workspace along with a folder that has 4 files, each of which is a different file type.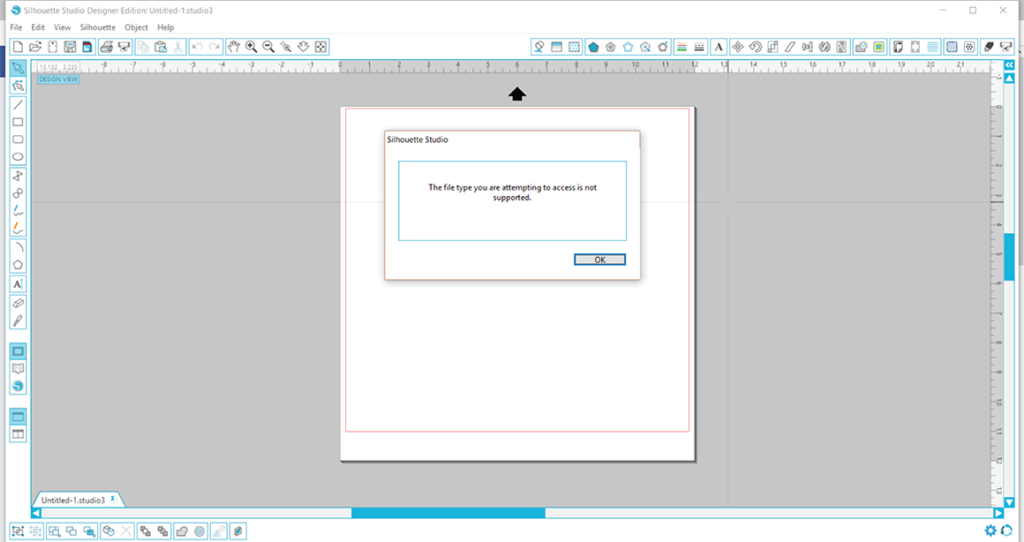 Because I personally have the Designer Edition upgrade, the SVG, DXF, and PNG files are all capable of being opened in Silhouette. The EPS file, however, will not open. To demonstrate this, the EPS file was selected, then dragged and dropped into the Silhouette work area.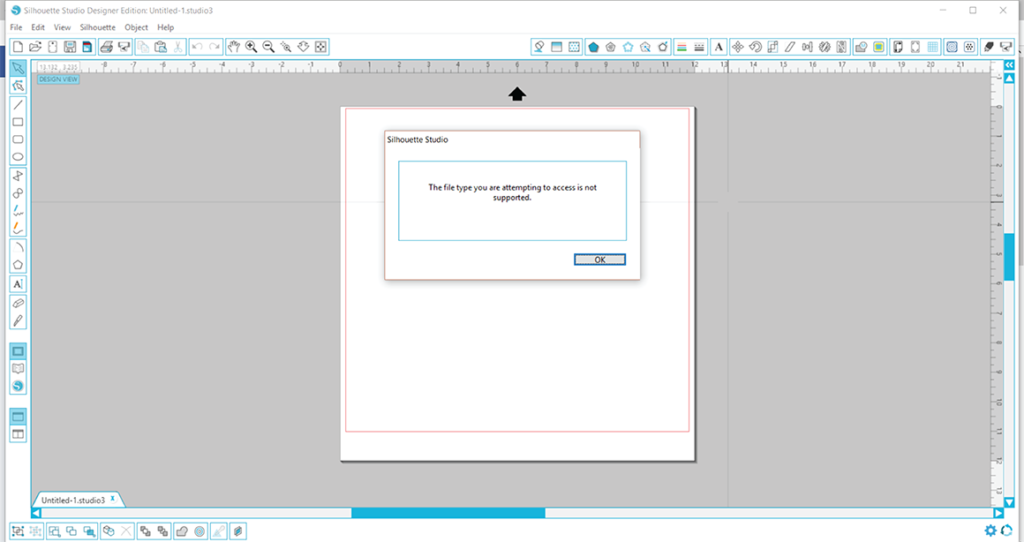 Silhouette will then respond with an error message stating "The file type you are attempting to access is not supported." This file type is incapable of being opened in this version of Silhouette. The same thing would happen should you attempt to open an SVG file from within the basic edition of Studio.
If you are 100% positive you have the Designer Edition and you still are getting this error when opening SVG files, double-check that your license is still activated. Open up Silhouette Studio, and in the upper left-hand corner, it will say "Silhouette Studio Designer Edition: [Insert File Name]." Sometimes your Designer Edition will deactivate. It has happened to me on three occasions!