How to bulk import in Silhouette Studio
Bulk importing your bundle can be an incredibly easy task. In just a few minutes, hundreds of designs can be added to your library for easy access. First, open up your Silhouette library using the icon on the lower left-hand side of Silhouette Studio.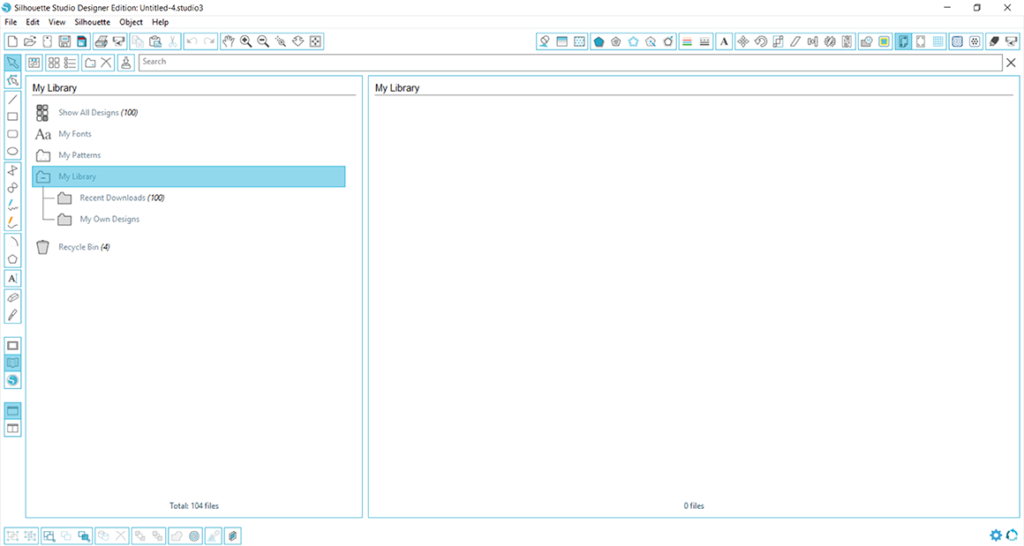 Next you will need to open the folder on your computer where you have your files saved. If you purchased a bundle from Craft Bundles, we have made it incredibly easy for you to bulk import your purchase. The first step would be to locate the Cut Files folder.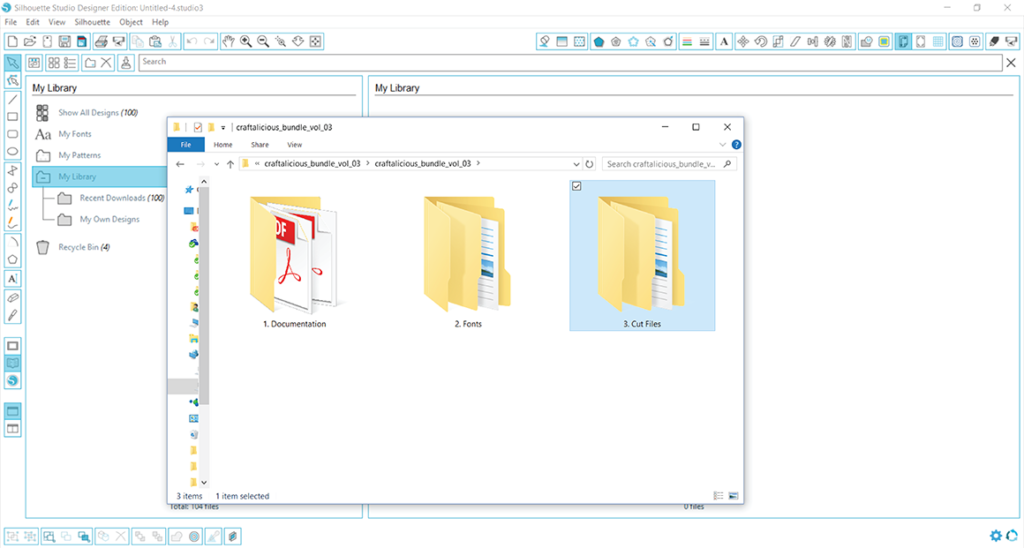 Next, click on the Compiled Graphics folder.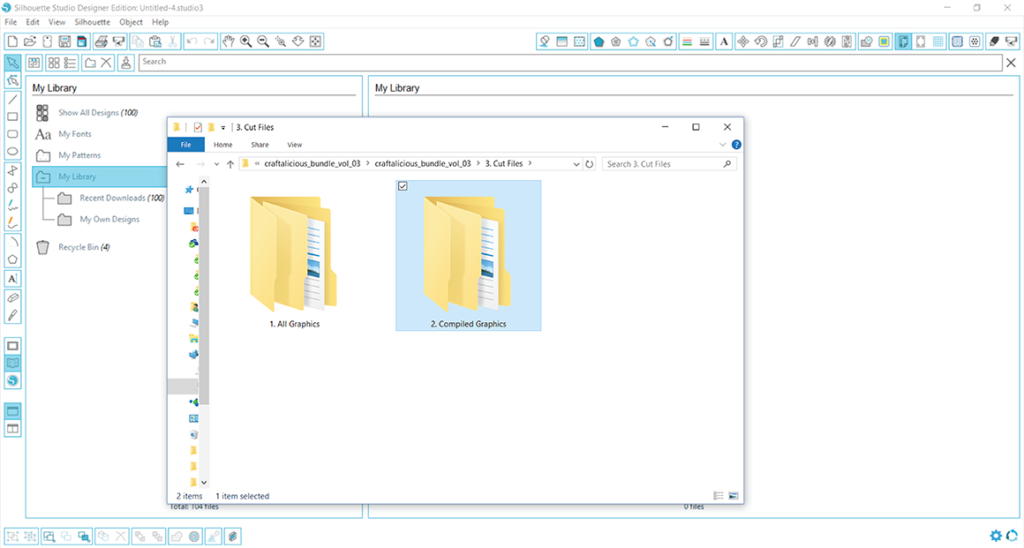 Finally choose either the DXF or SVG option based on the edition of Silhouette you have. Remember, DXF files can be opened in the basic edition, while both DXF and SVG files can be used in the Designer Edition upgrade.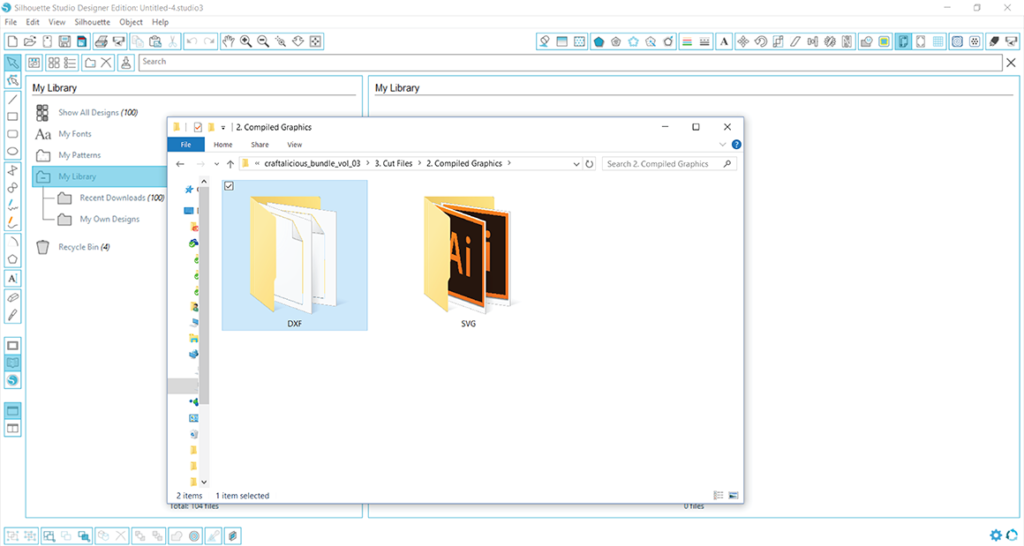 Choosing the DXF folder for this particular bundle, you would find 307 DXF files that are available for import. If you would like all of them to be added to your library, simply select them all, and drag and drop them into your library.
All 307 files will now import. This process may take some time depending on the number of files, so be patient. A status bar will show your progress.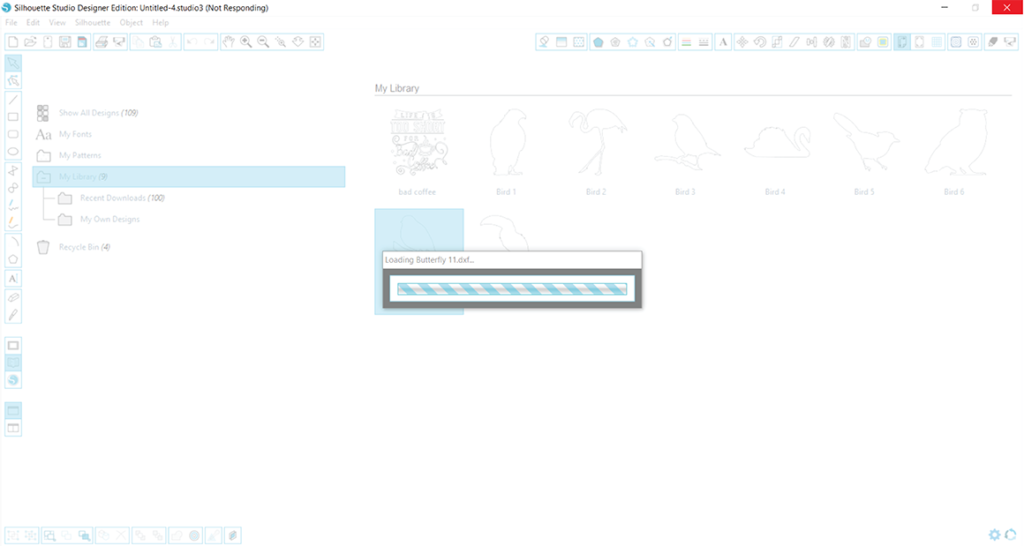 After the importing process has completed, you are free to use any of those designs in Studio!