SVG files won't cut in Silhouette Studio
After you download your purchase from the Craft Bundles website, the first thing you will need to do is unzip your files for use. Zipped folders look like a folder with a little zipper on it. When you hover your cursor over it, you will also see the words "Compressed (zipped) folder."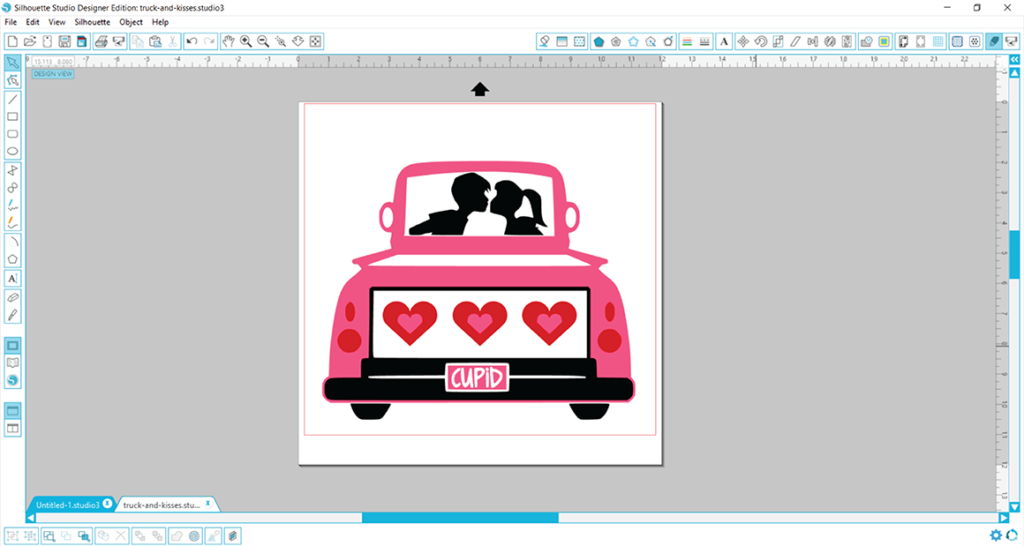 You load your vinyl into your cutter, click on the 'Send to Silhouette' icon, and wait for the magic to happen, only your cutter does nothing. Frustrating right? More than likely, you have just skipped over one important step…turning cut lines ON! SVG files are neat in that cut lines are embedded in the file, but by default, your cut lines are off in Silhouette. In order to check your Cut Settings, select your design, then just click on the Cut Settings icon in the upper right-hand corner. It will look like the tip of a Silhouette blade.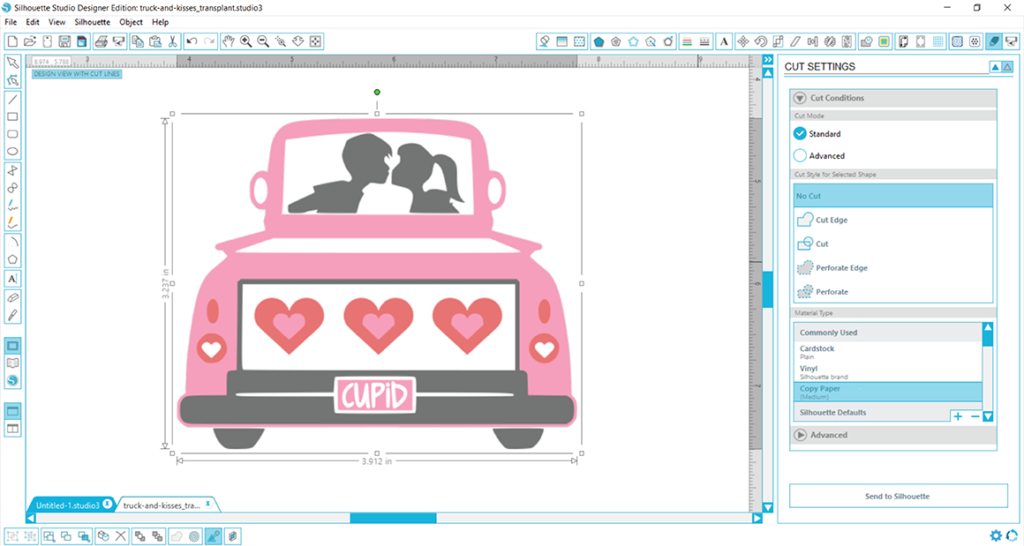 In the Cut Settings, you will see a section called 'Cut Style for Selected Shape.' If cut lines are off, the 'No Cut' option will be highlighted. Of course, this is not what we want! Now, if you select the 'Cut Edge' option for this particular design, you will see a red box form around just the outer edge of the design. If that is what you want your machine to cut, then perfect, just send to your cutter, and it will cut those lines that are highlighted red.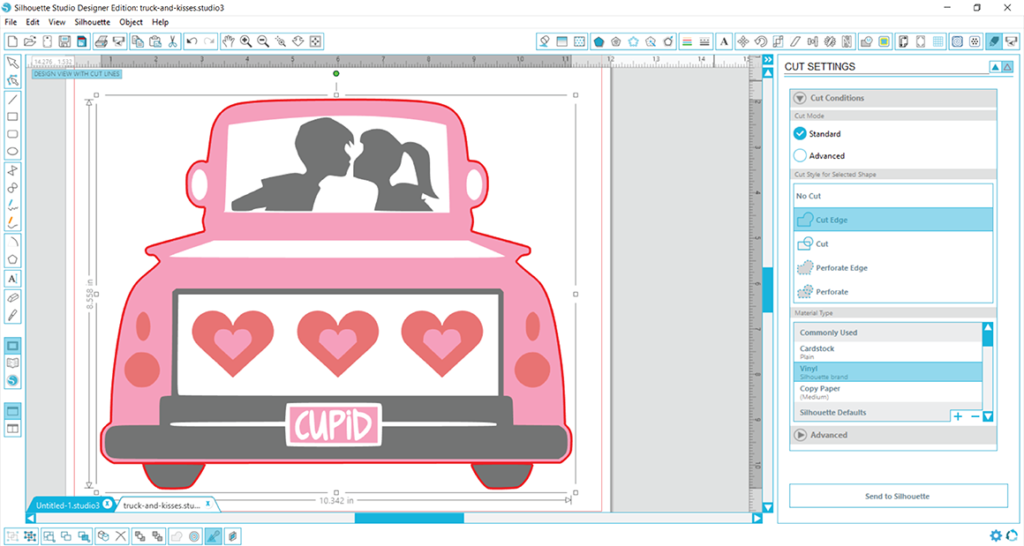 But, if you want your cut lines to include all the little pieces inside the truck, then just change your selection to 'Cut,' and all those pieces will show with a faint red line as the cut lines. You can then send the design to your cutter.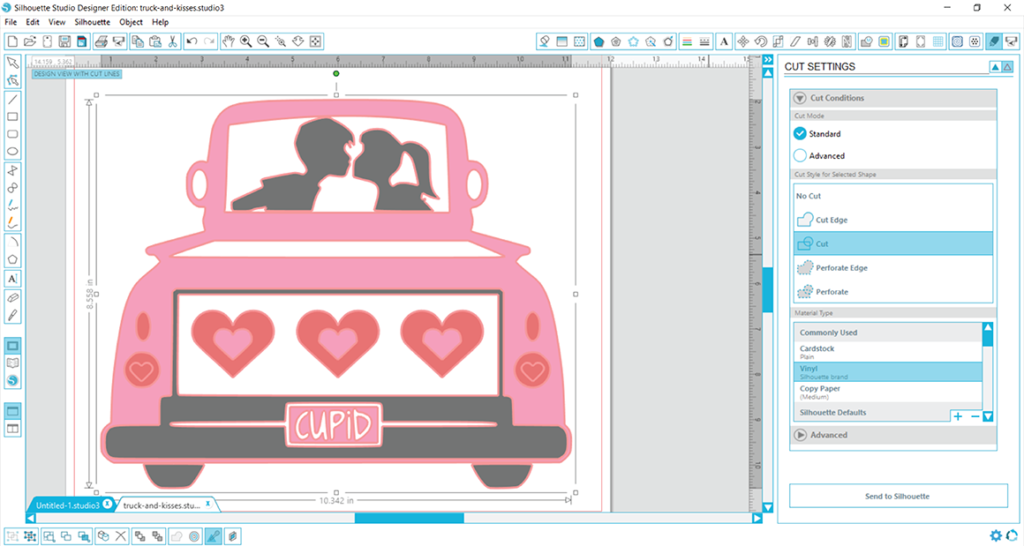 There is one other possibility you may see when you click the 'Cut Edge' or 'Cut' options. If you see a red box around the outside of your design, then you have not opened the SVG file and have opened the PNG or JPG file in error. These files will not show any cut lines since there are not any embedded in the file. Just close out of that file and reopen, double-checking that you have clicked on the SVG file.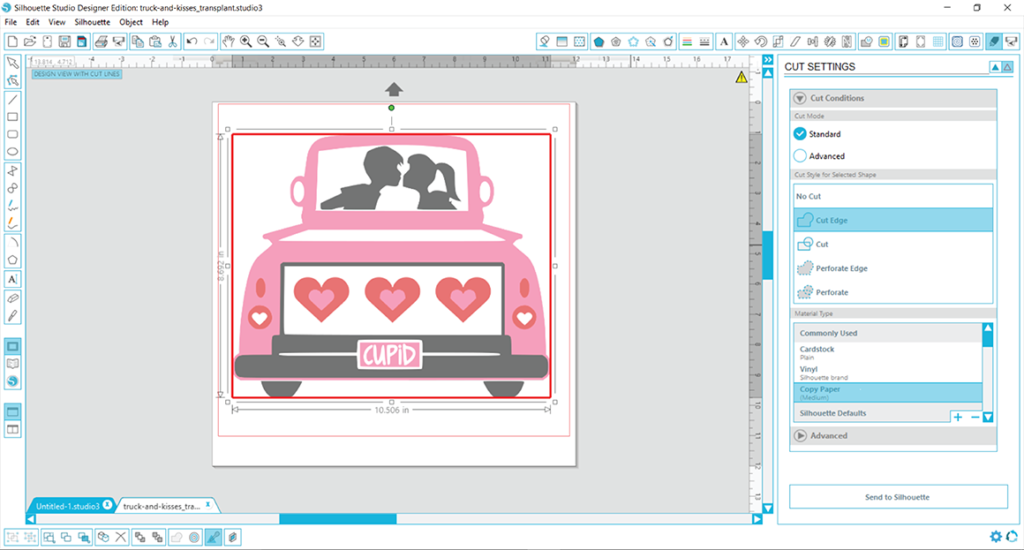 Have you fallen in love with this Cupid's Truck design? You can pick up your own copy here.