Fix cut files open in a web browser error
Your computer is a smart machine, but sometimes it needs to be told what to do. When you try to open a file type that your computer doesn't use often, it needs to be told which program to use to open it with. For example, you just purchased this adorable Lady Bug set from Sparkal Designs, and you unzipped the folder and see that there are 5 file types available in your download. The SVG file is highlighted in the photo below.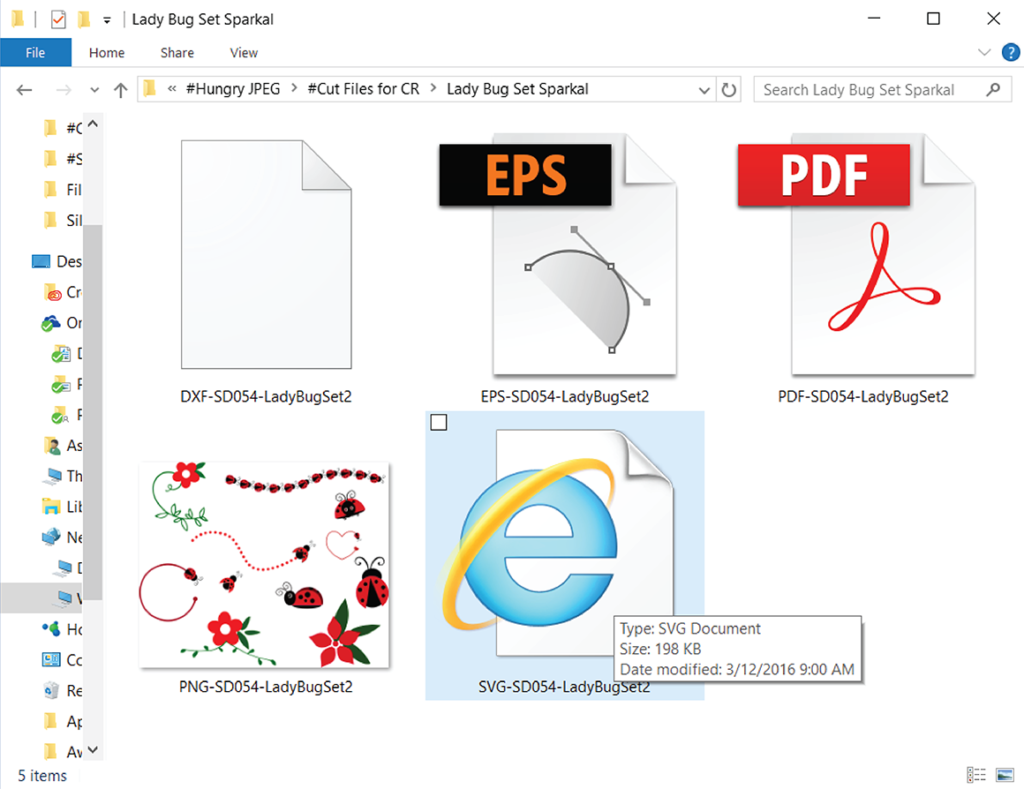 You are so excited to use the files that you doubled clicked the SVG file to open it, just like you would do for a Microsoft Word document for example, and the file then opens up in your Web Browser.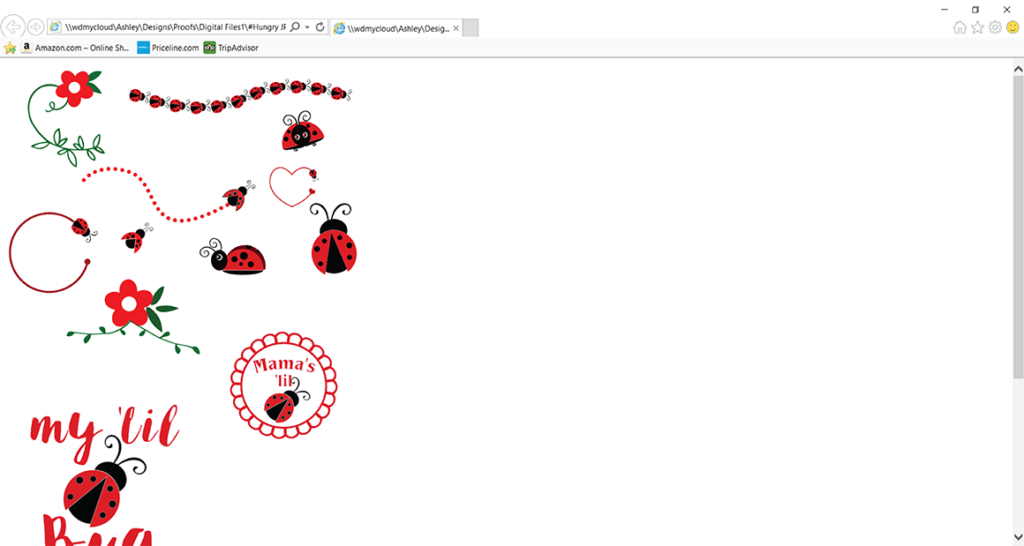 Why did your SVG file open using your internet browser rather than in Silhouette? The basic explanation for this is that SVG files are not a common file type your computer uses, and your computer does not know which program to use to open it. A computer will typically default to a web browser for SVG files, so it may appear the file is an "internet" file, which causes some confusion for someone unfamiliar with SVG files. It is also true that most computers will not even list Silhouette as a possible program it can use to open Silhouette files, as shown in the next photo. When you right click and select "Open with," you will see that Silhouette is not an available option.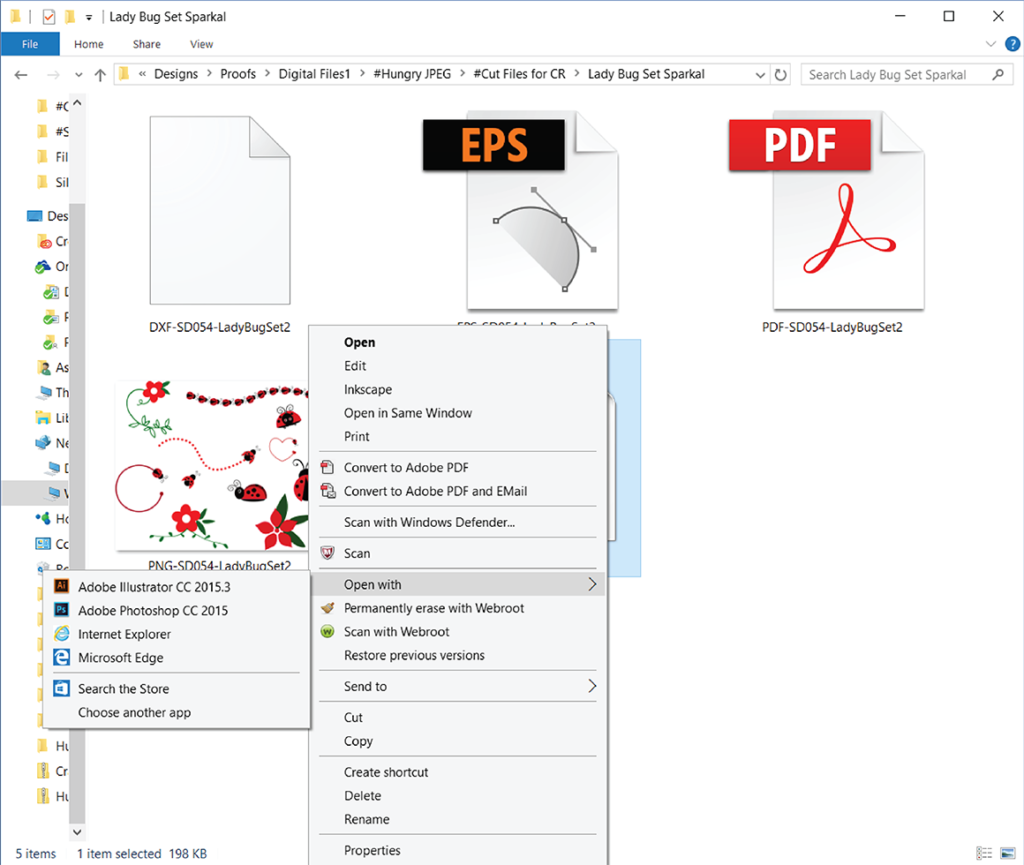 Double clicking on the DXF file will also yield similar results. Since the DXF file extension is even less common than the SVG file, your computer will likely be unable to open this file type in your internet browser and will ask you which program you would like to use to open it with. You'll see lots of different options you can use to open the DXF file, but notice that Silhouette is NOT an option. Unfortunately, not all computers will realize that Silhouette can open this file type, so it will not list it as an option.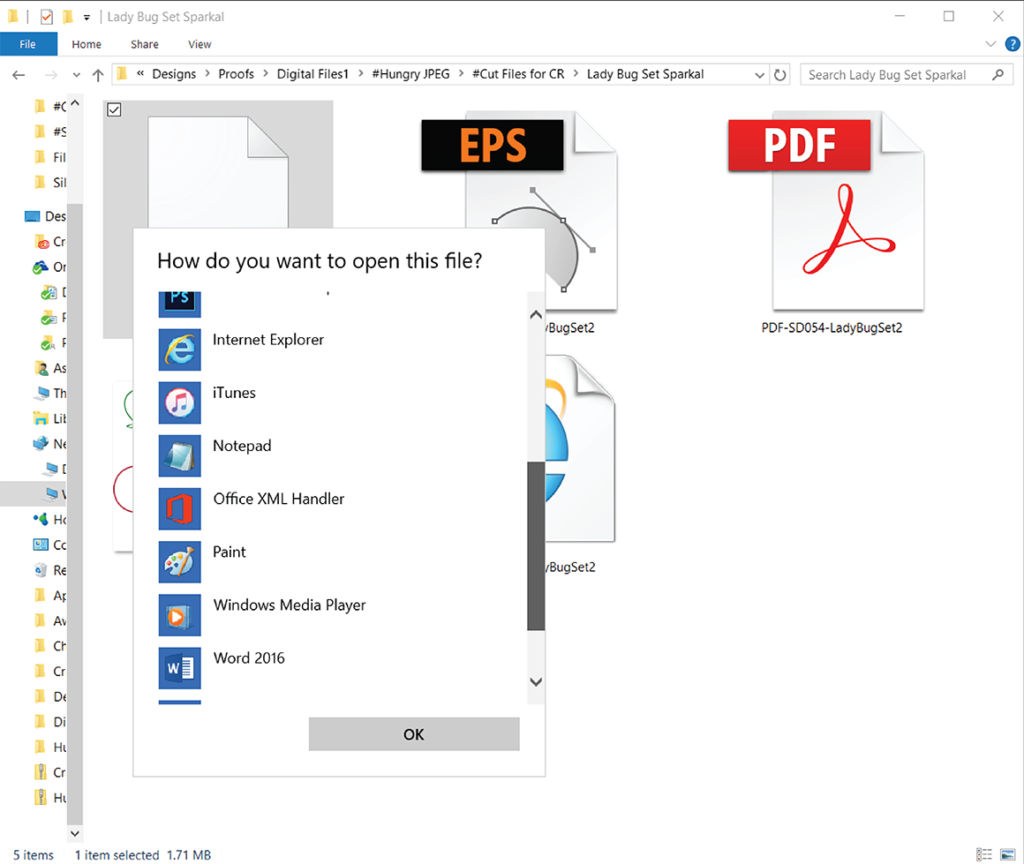 So, instead of opening your designs from the folders they are saved in on your computer, simply open up your Silhouette Studio software and use the File>Open method.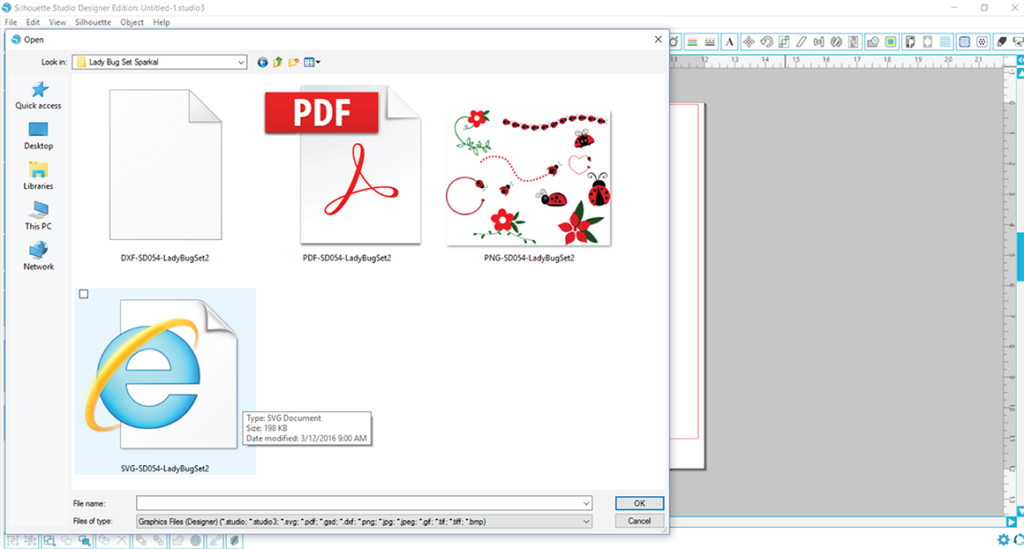 Your design will then open in Silhouette with no problems!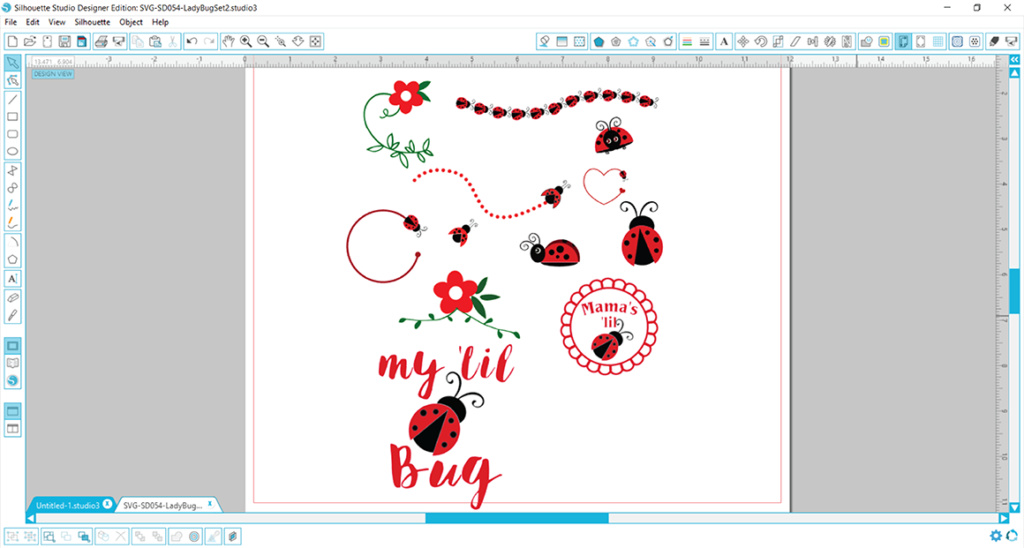 Fancy this adorable Lady Bug set? You can pick up yours here.